Dometic 110v Cargo HVAC System – Our "Engine-Off" Climate Solution
Cicioni has partnered with Dometic to create an engine-off 110 volt air conditioning system with optional heat for Euro vehicles such as the Mercedes-Benz Sprinter, Ford Transit, or RAM ProMaster. We have designed and manufactured the necessary components for installation at our Hazleton facility or for shipment anywhere in the United States. This facilitates easy installation by the vehicle owner.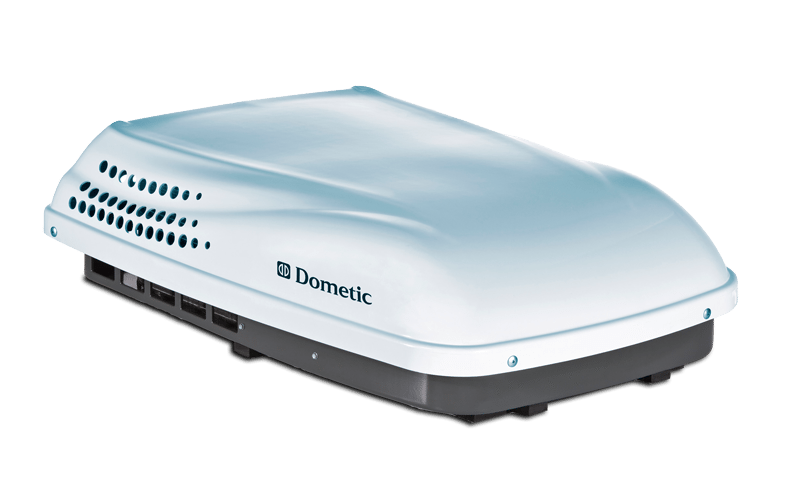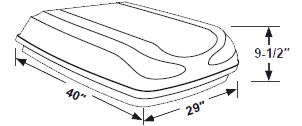 Lowest profile in the industry.
Sleek, contemporary shroud design reduces drag for improved mileage.
Specially engineered for Euro-style vehicles, including Transit, ProMaster and Sprinter.
Can ship to entire U.S.
13,500 BTU
Non-ducted
Thermostat/control options: ADB or Control Kit
Black and white versions available.
Low-profile heat pump also available.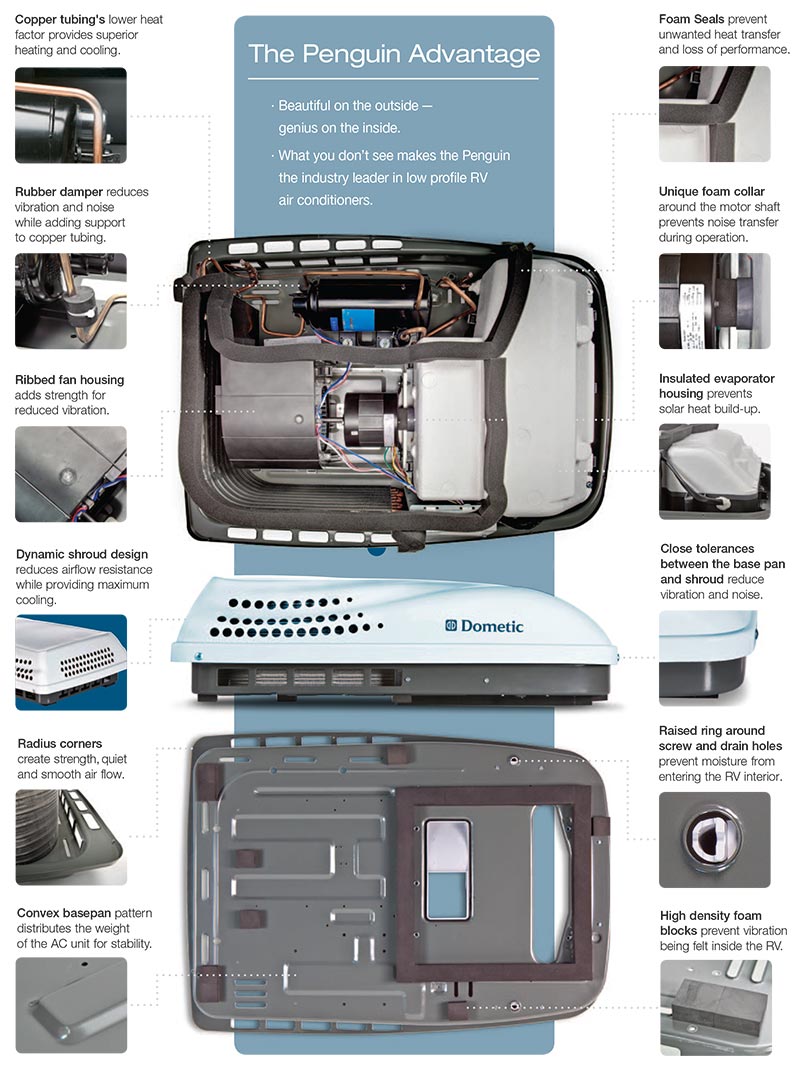 B.Y.O.G.
Bring your own generator, or build a package with us!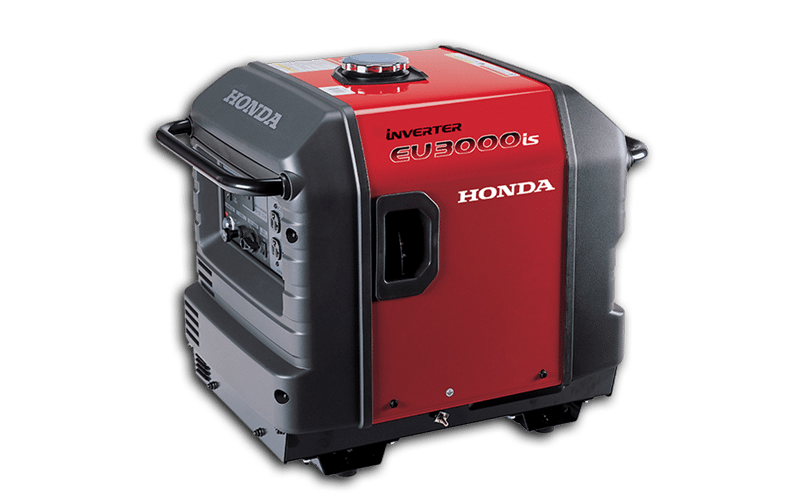 Features:
Eco-Throttle (load dependent operation)
Parallel capability
Fully enclosed for quieter operation
USDA-qualified spark arrester/muffler
Oil Alert
Optional wheel kit
Engine
Commercial-grade
Displacement
196cc
Starting System
Electric, recoil
Electronic Ignition
yes
AC Output
120V 3000W max (25A)
2800W rated (23.3A)
DC Ouptut
12V, 144W (12A) unregulated
AC voltage regulation type
Inverter
Simultaneous AC/DC use
yes
AC Receptacles
20A 125V Duplex, 30A 125V
Locking plug
Cicuit Breakers
Internal/Electronic
Run Time
7.1 hrs @ rated load
20 hrs @ 1/4 load
Dimensions
25.9″ x 17.6″ x 22.0″
Dry Weight
131 lbs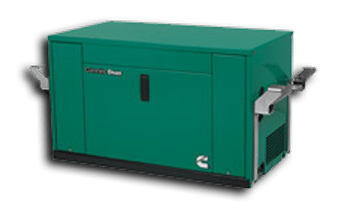 Hertz
60
Watts
3200
RPM
Constant
Volts
120
Amps
26.7
Weight
205 lbs
Dimensions
30.2″ x 17.3″ x 18.0″
Fuel Consuption
0.20 gal/hr (no load)
0.30 gal/hr (half load)
0.40 gal/hr (full load)
Performance
100º F/500ft altitude*
BTU – 13,500
Additional watts available – 500
Battery Charger – 500
Engine
1 cyclinder
Engine cooling system
Air
Sound Level @ 10ft
71 dBA (half load)**
*Actual power output may vary based on other environmental conditions or application.
**Actual sound level may vary based on product installation and environmental conditions.
2015 Mercedes-Benz Sprinter 2500 Rear Cargo A/C
PPL Electric – Dometic custom trailer installation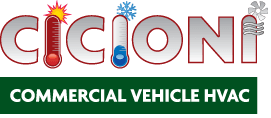 YOUR ONE-STOP SHOP
Save money, increase efficiency, reduce downtime, and minimize project risk with Cicioni.
Cicioni will customize your Mercedes-Benz or Freightliner Sprinter, RAM ProMaster, Ford Transit, GMC Savana, Chevy Express, or Nissan NV vehicles by using high quality, custom fit accessories and professional installation techniques to transform your vehicle.
Learn from our 63 years of experience! Call Al Cicioni to discuss your project.
Animal transport, relocation, rescue, safety, comfort, stress-free travel, keeping your pets and animals safe and comfortable

We've done vehicles for many animal types including German shepherds, golden retrievers, Labrador retrievers, Newfoundlands, cocker spaniels, cats, chimpanzees, lab rats, goats, and lions

Mobile grooming
Commodities transport (candy, flowers, vegetables, or medical marijuana)
Versalift vehicles
Mobile showrooms
Utility vehicles
Movie production
Fiber optic line vehicles
Mobile trades (i.e. locksmith, electrician, plumber, and handyman)
Military
Law enforcement (armed professionals, tactical, military, fire/EMS)
County
Municipal
OUR PRIMARY SYSTEM UPGRADES
HVAC Systems (Heating & Cooling)
Ventilation systems
110V engine-off systems
Fuel-Operated Heaters
Legend liners
Insulation
Partitions
Auxiliary battery packages
LED lighting
Generators
Baja exterior lighting packages
Bench seat and captain chairs
Cargo management systems
Escape hatches
Grote interior LED lighting
Heat alarms (acek9, hot-n-pop pro)
Kennel racks
Ladder racks by Prime Design
Murphy beds
Potable water systems
Pressure washer systems
Roof rack (Alurack)
Rubberized flooring
Running boards
Shelf and bin systems
Stainless steel/aluminum design, fabrication, installation
Truckvault weapon vaults
Wall-mounted awnings
Waterproofing
Xantrex Inverters/chargers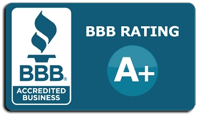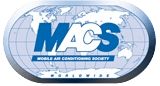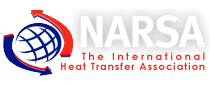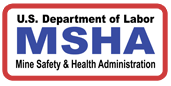 Service and Dealer Network
Service and Dealer Network Company Check – ACH Wire Transfer
We are a FULLY INSURED corporation.