Floor-level Rear Heat for Passengers or Cargo
MCC Convectors custom-designed by Cicioni and Mobile Climate Control
Works with Mercedes-Benz, Freightliner and Dodge 2007, 2008, 2009, 2010, 2011, 2012, 2013, 2014, 2015, 2016, 2017, 2018, 2019
2500/3500 models.
144"x170" Ext. Std. and High Roof -- 2.1L turbo-diesel 4-cylinder & 3.0L V6 diesel

Custom-designed rear heating systems for Mercedes/Benz Sprinter and Freightliner Euro-style Vehicles
This system integrates with the OEM coolant loop using original Mercedes-Benz or Freightliner parts.
Convectors are a high-efficiency method for heating personnel and cargo. They provide even temperature distribution, numerous layout options, minimal space claim, and low maintenance, while also being easy to install.
This type of heat distribution was created for a cold climate zone. Heat naturally rises. These units have been installed in vehicles used for transporting workers to job sites, or skiers to the slopes. These units provided a way to heat the floor areas and focus on keeping feet (and therefore the rest of the body) warm and dry.
Current Draw: pump (with load 1 amp), solenoid 1 amp, 7 fans 2.3 amps. Voltage: 12V.
Kit includes: 7 fan forced air convector, solenoid valve assembly, controller, wire harness, coolant recirculation pump and mounting hardware, hoses, clamps, hardware package, installation instructions (with picture illustrations) and cutout templates.
Heats personnel and cargo
Even temperature distribution
Numerous layout options
Minimal space claim
Low maintenance
Easy to install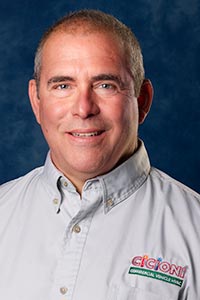 "In this case, I have had the opportunity to work with application and electrical engineers at our Canadian facility to create a convection heat system for all Mercedes-Benz cargo and passenger van applications.
This convection heat is the same design you'll find on municipal transit and coach applications. That means we are providing heat at the floor level of the vehicle, allowing heat to naturally rise under the seats and toward the ceiling. This is especially useful in applications such as airport shuttles, hotel transport, and private lodges that transport people in areas where the guests' feet would become cool."
 
– Al Cicioni,
Owner of Cicioni Commercial Vehicle HVAC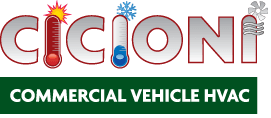 YOUR ONE-STOP SHOP
Save money, increase efficiency, reduce downtime, and minimize project risk with Cicioni.
Cicioni will customize your Mercedes-Benz or Freightliner Sprinter, RAM ProMaster, Ford Transit, GMC Savana, Chevy Express, or Nissan NV vehicles by using high quality, custom fit accessories and professional installation techniques to transform your vehicle.
Learn from our 63 years of experience! Call Al Cicioni to discuss your project.
Animal transport, relocation, rescue, safety, comfort, stress-free travel, keeping your pets and animals safe and comfortable

We've done vehicles for many animal types including German shepherds, golden retrievers, Labrador retrievers, Newfoundlands, cocker spaniels, cats, chimpanzees, lab rats, goats, and lions

Mobile grooming
Commodities transport (candy, flowers, vegetables, or medical marijuana)
Versalift vehicles
Mobile showrooms
Utility vehicles
Movie production
Fiber optic line vehicles
Mobile trades (i.e. locksmith, electrician, plumber, and handyman)
Military
Law enforcement (armed professionals, tactical, military, fire/EMS)
County
Municipal
OUR PRIMARY SYSTEM UPGRADES
HVAC Systems (Heating & Cooling)
Ventilation systems
110V engine-off systems
Fuel-Operated Heaters
Legend liners
Insulation
Partitions
Auxiliary battery packages
LED lighting
Generators
Baja exterior lighting packages
Bench seat and captain chairs
Cargo management systems
Escape hatches
Grote interior LED lighting
Heat alarms (acek9, hot-n-pop pro)
Kennel racks
Ladder racks by Prime Design
Murphy beds
Potable water systems
Pressure washer systems
Roof rack (Alurack)
Rubberized flooring
Running boards
Shelf and bin systems
Stainless steel/aluminum design, fabrication, installation
Truckvault weapon vaults
Wall-mounted awnings
Waterproofing
Xantrex Inverters/chargers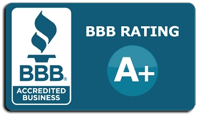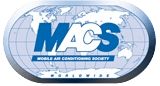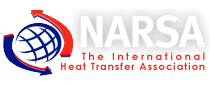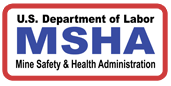 Service and Dealer Network
Service and Dealer Network Company Check – ACH Wire Transfer
We are a FULLY INSURED corporation.