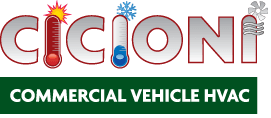 YOUR ONE-STOP SHOP
Save money, increase efficiency, reduce downtime, and minimize project risk with Cicioni.
Cicioni will customize your Mercedes-Benz or Freightliner Sprinter, RAM ProMaster, Ford Transit, GMC Savana, Chevy Express, or Nissan NV vehicles by using high quality, custom fit accessories and professional installation techniques to transform your vehicle.
Learn from our 63 years of experience! Call Al Cicioni to discuss your project.
Animal transport, relocation, rescue, safety, comfort, stress-free travel, keeping your pets and animals safe and comfortable

We've done vehicles for many animal types including German shepherds, golden retrievers, Labrador retrievers, Newfoundlands, cocker spaniels, cats, chimpanzees, lab rats, goats, and lions

Mobile grooming
Commodities transport (candy, flowers, vegetables, or medical marijuana)
Versalift vehicles
Mobile showrooms
Utility vehicles
Movie production
Fiber optic line vehicles
Mobile trades (i.e. locksmith, electrician, plumber, and handyman)
Military
Law enforcement (armed professionals, tactical, military, fire/EMS)
County
Municipal
OUR PRIMARY SYSTEM UPGRADES
HVAC Systems (Heating & Cooling)
Ventilation systems
110V engine-off systems
Fuel-Operated Heaters
Legend liners
Insulation
Partitions
Auxiliary battery packages
LED lighting
Generators
Bench seat and captain chairs
Shelf and bin systems
Cargo management systems
Kennel racks
Potable water systems
Pressure washer systems
Stainless steel/aluminum design, fabrication, installation
Rubberized flooring
Waterproofing
Murphy beds
Escape hatches
Heat alarms (acek9, hot-n-pop pro)
Wall-mounted awnings
Baja exterior lighting packages
Roof rack (Alurack)
Ladder racks by Prime Design
Grote interior LED lighting
Truckvault weapon vaults
Xantrex Inverters/chargers
Chevy Express and GMC Savana Rear Cargo HVAC
Rear cargo heating and cooling systems for Chevy Express and GMC Savana vehicles from Cicioni Commercial Vehicle HVAC.
Additional accessories and upfit options are also available (see below).
Extreme Climate Rear HVAC for GMC Savana and Chevy Express
For applications that require maximum cooling capacity, the Extreme Climate Stand Alone HVAC shares the same components as the Standard Tie-in Rear HVAC system (London), with the addition of an auxiliary engine driven compressor, compressor mount kit and a roof mounted/low-profile condenser (Capri).
Vehicle Integration – Cooling
London Rear HVAC is integrated with an independent refrigerant loop consisting of auxiliary compressor and Capri condenser. For minimal install time and plumbing routing, the Capri condenser can be mounted directly above the London Rear HVAC system on the roof of the vehicle.
Vehicle Integration – Heating
Heating integration and function is identical to Standard Tie-in Rear HVAC.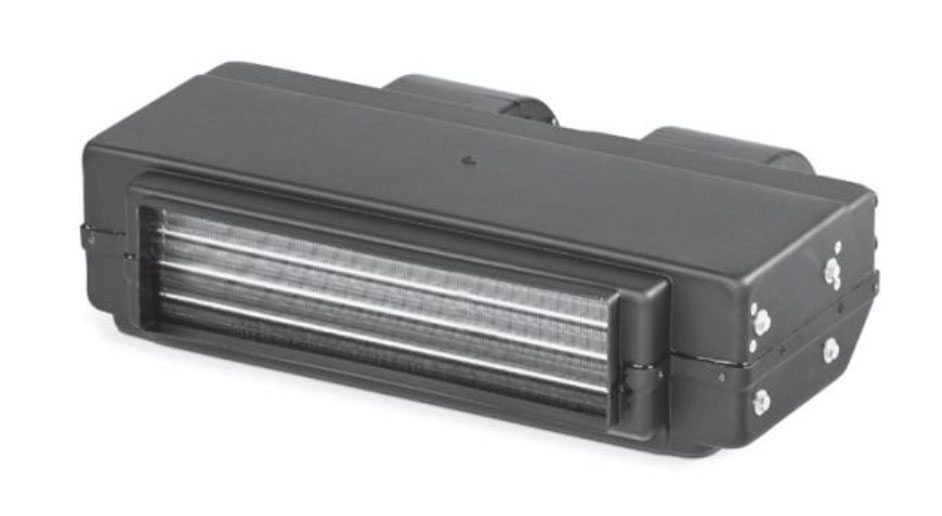 | Specifications | London Evaporator |
| --- | --- |
| Cooling Capacity | 32,500 BTU |
| Heating Capacity | 44,500 BTU |
| Refrigerant | R134a |
| Nominal Voltage | 12.0 V |
| Max. Airflow Evap. Blower. | 471 cfm |
| Max Power Consumption | 21 A @ 12V |
| Dimensions L x W x H in | 21.7 x 15.7 x 7.1 |
| Weight | 17 lbs |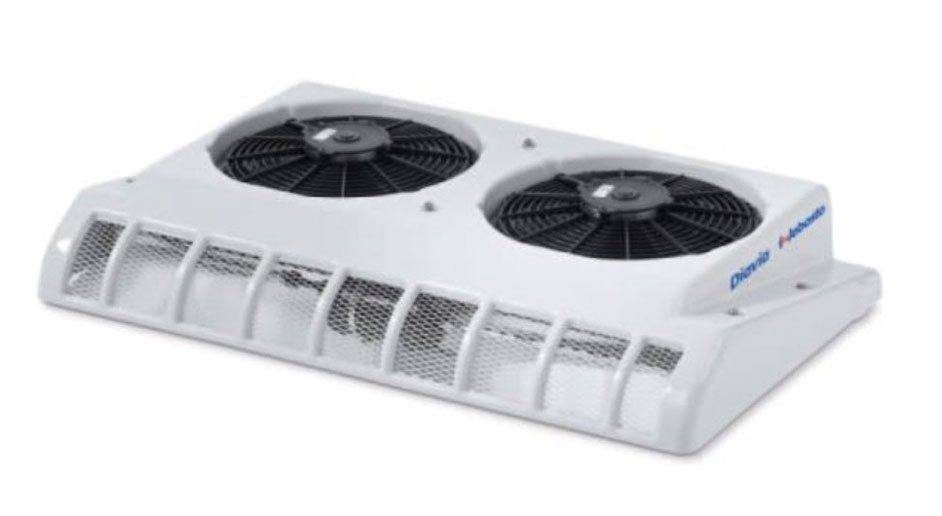 | Specifications | Capri Rooftop Condenser |
| --- | --- |
| Heat Rejection Capacity | 35,800 BTU/h (10.5 kW) |
| Refrigerant | R134a |
| Nominal Voltage | 12.0 V |
| Max Power Consumption | 18 A |
| Dimensions L x W x H in | 32 x 23.6 x 5.9 |
| Weight | 26.5 lbs |
Ventilation, A/C & Heating Systems from Airxcel
Whether you need the best ventilation system in the industry, or ultra low-profile, rugged A/C and heating systems, our partners at Airxcel have what you need.

Cicioni is an approved Airxcel installation and service facility.
MaxxFan Deluxe Ventilation
The only complete vehicle ventilation system that incorporates a vent, fan, and rain shield in a single all-in-one unit.
MAXXFAN Deluxe Specifications
Built-In Rain Cover to always protect your vehicle's interior
Powerful 10 speed intake and exhaust fan
Thermostat to control room temperature
Manual Opening or Remote Control Electric Opening models available
Provides over 900 CFM to keep you cool and comfortable
Brings in fresh air and removes hot musty air and odors
Fan runs with lid closed to circulate air (Ceiling Fan Mode)
Easy to remove interior insect screen, no tools required
Twin lifting arms, No more lid fluttering in high winds or when driving
Features a powerful, fuse protected, long life, sealed ball bearing, 12 volt fan motor and a 12 inch - 10 blade fan
Flush mounted, easy to clean keypad, controls fan speed, thermostat, air intake and/or exhaust functions
Closes securely for a low profile appearance
Fits all standard 14" x 14" roof openings
All mounting screws and hardware included. Roof sealant must be purchased separately
2-YEAR Limited WARRANTY with LIFETIME Limited Warranty on the lid
White or Smoke Tint lid available

See more images by clicking (or swiping) through the image gallery above.


Mach 8 Plus Roughneck Ultra Low-Profile A/C
Designed to take the jarring bumps and jolts of off-road or heavy industrial vehicle applications. 15,000 BTU/hr cooling and 15.2 amps heating (optional).
Mach 8 Plus Roughneck Specifications
ULTRA LOW-PROFILE AIR CONDITIONERS and HEAT PUMPS
COMMERCIAL GRADE
BTU/h: 15k
The lowest aerodynamic profile of any rooftop units ever in the industry.
ROUGHNECK™ rough duty models provide added strength and durability.
The MACH® 8 outperforms all competitive models by delivering more cooling at a higher rate of airflow.
Built-in 100% condensate water removal is also available.
Paint-to-match your vehicle is available
Engine-off cooling solution
Click here to see our carefully curated selection of generators.





Mach 10 NDQ Low Profile A/C
Amazing Coleman®-Mach® cooling and optional heating with added noise reduction in non-ducted applications.
Mach 10 NDQ Specifications
Cooling: 13.5k BTU/h
Heating: 5.6k BTU/h
Weight: 80 lbs.
Running watts: 1350-1625 cooling; 1800 heating
Paint-to-match your vehicle is available
Engine-off cooling solution
Click here to see our carefully curated selection of generators.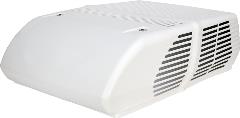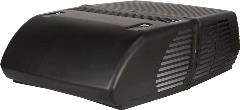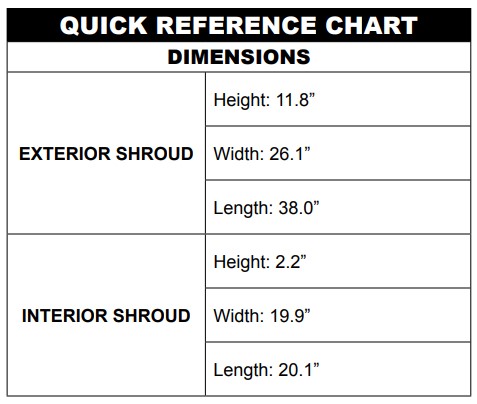 Non-Ducted Ceiling Assemblies
Enhanced appearance for Euro-style vehicles
DELUXE ChillGrille™ Ceiling Assembly - Cicioni Part # 2883 
OMNI-DIRECTIONAL louvers are designed to direct conditioned air downwards into the interior in any direction. When the omnidirectional louvers are closed, conditioned air is directed forward and aft through the front and rear air flow dampers.
Operation and control knobs are located on the horizontal surface for easy access
Low-profile, Euro-styling provides a contemporary look and feel and covers the existing ceiling imprints when replacing earlier ceiling assembly designs
Pop-out retainer grilles for easy, tool-free access to the washable air filters
Electric heat strip ready makes installation a breeze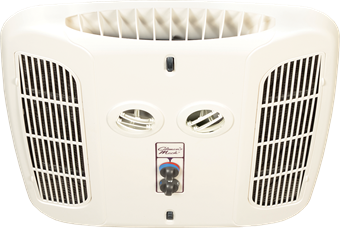 Bluetooth Ceiling Assembly - Cicioni Part # 2703 
OMNI-DIRECTIONAL louvers are designed to direct conditioned air downwards into the vehicle nterior in any direction. When the omni-directional louvers are closed, conditioned air is directed forward and aft through the front and rear air flow dampers.
Features include:
12VCD power supply

Air distribution fan can run continuously or cycle off

Replaces existing 8000 & 9000 series non-ducted ceiling assemblies

Heat Strip Ready (

not available on Cool Only Ceiling 

Assemblies)

Operation and Control Knobs are located on the horizontal surface for easy access
Low-Profile, EURO Styling provides a contemporary look and feel and covers the existing ceiling imprints when replacing earlier ceiling assembly designs
POP-OUT retainer grilles for easy, tool-free access to the washable air filters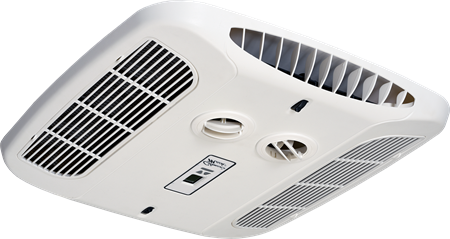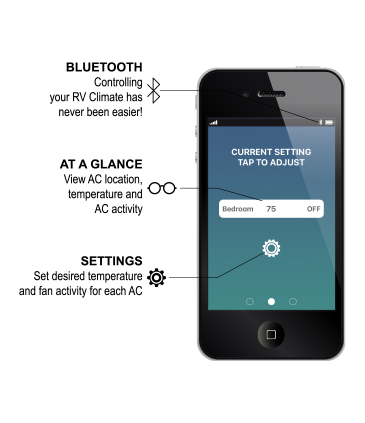 Euro-style vehicle fuel-operated heaters
Ford Transit, RAM ProMaster, Mercedes-Benz Sprinter, Nissan NV, and Freightliner
Cab, Cargo and Passenger Area Heating • Fuel Savings • Emissions Reduction
Webasto Fuel Operated Heater Overview Video
Al Cicioni welcomes Dan Erck from Webasto for an in-depth look at fuel-operated heaters and how they can keep your vehicle warm in the colder months. Be sure to click play on the video below for some great information.


Cicioni is a Webasto Authorized Supplier and Installation Facility
Custom Air Heater Installations
The photos below show a custom installation of a Webasto compact Air Top 2000 STC air heater in a 2016 Mercedes-Benz Sprinter 170E Super High Roof by the team at Cicioni.
In this case, the heater was installed under the passenger-side seat base. The compact design of the AT 2000 STC – combined with the skill and experience of the Cicioni team – makes this a great choice for heating the rear of your Sprinter. Cicioni's experienced team can identify and locate the best options for installation of any rear cargo HVAC system.
The AT 2000 STC also offers low fuel consumption. This heater heats the air in the interior or cargo space quickly and quietly and keeps it constant at the chosen working temperature. The unit offers recirculation and fresh-air modes.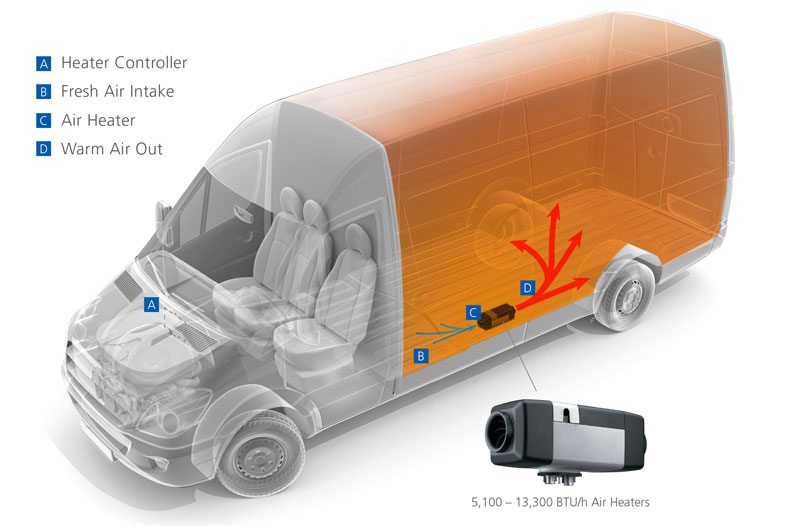 Legend Van Liner Kits for GMC Savana & Chevy Express
Installs in 8.5 Minutes With Regular Hand Tools
Our Kits Include Floor, Wall, Ceiling, Doors, and Wheel Wells

Cicioni is a Legend-Authorized Supplier, Distributor and Installation Facility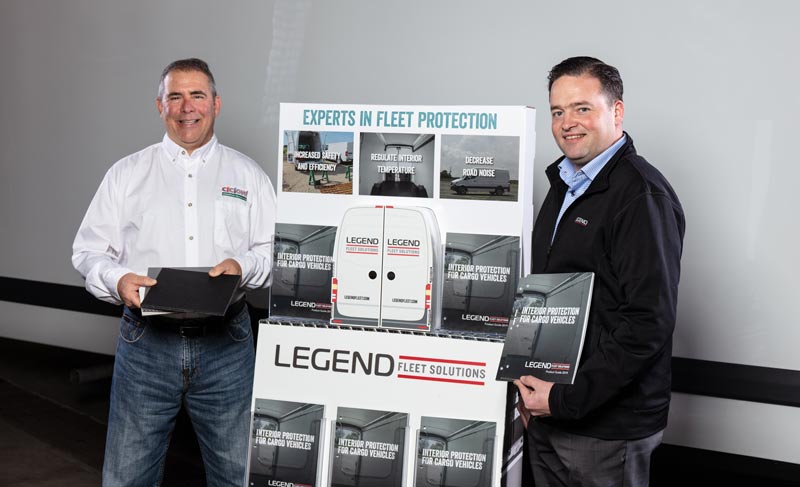 Al Cicioni (left) welcomes Walt Coulter of Legend Fleet Solutions to the Cicioni Commercial Vehicle HVAC family. Legend is an industry leader in the manufacture of liner systems for ProMaster, Sprinter, Transit, and other vehicles.
Step 1: The Right Kit, The First Time
Properly measure your vehicle, so we can ensure your satisfaction the first time.
Step 2: Call Al Cicioni for Pricing & Order Processing
Call Al Cicioni at (570) 401-7697 for immediate, personal assistance.
Duratherm Interior Liners

Insulated interior protection for walls, ceilings, and doors.
EASY & FAST INSTALL
Protect Interior Panels & Cargo
Sound Deadening
Lightweight
Thermal Insulation Barrier
Precision Cut
Scratch-Resistant
Increases Resale Value
Very Durable and Strong
Available in White and Gray
We performed a test comparing a stock empty vehicle to one with a complete Legend Liner interior. The results prove the power of DuraTherm's insulation and illustrate how it can help your cargo fleets create a more insulated interior.
Note: Test was performed in Minnesota during an extremely cold day (average temperature of -8° F / -23° C).
| Type of Test | Legend Liner | Stock Vehicle |
| --- | --- | --- |
| Time to Heat to Room Temperature | 30 mins | 70 mins |
| Max Temperature Reached | 114.3° F | 73.8° F |
| Time to Return to Outside Temperature | 4.5 Hours (still 47° F) | 2.5 Hours |
The Axe Test – Durability
Partitions
A wide variety of partitions fit the Mercedes-Benz Sprinter and can accommodate various roof heights. Cicioni will custom install a partition in your vehicle, while also installing insulation, body liners and headliners, and HVAC and ventilation systems for a complete solution for your vehicle.
Auxiliary Battery Packages
When adding options to your vehicles that require power, it is unsafe to use the OEM start battery as your source because the OEM battery is designed to support vital vehicle functions, such as starting the engine and powering your lighting. It is our position that additional options should be powered by an auxiliary battery package – that we have designed and installed by following the manufacturer's guidelines – that will give you power based on the battery's reserve capacities and regenerated by the vehicle's alternator. Integrated along with this is a function that will allow you to parallel start your vehicle from the auxiliary battery. This is an asset for you, in the event that you leave your lights on accidentally. In this event, you could start your vehicle without needing assistance.
Custom LED lighting installations by Cicioni can help illuminate the interior of your vehicle, making it more useful and safer.
Motion-sensor LED lighting is also available, so the lighting turns on automatically upon entering the cargo area. We use only the best LED lighting for longevity and quality. Made in the USA.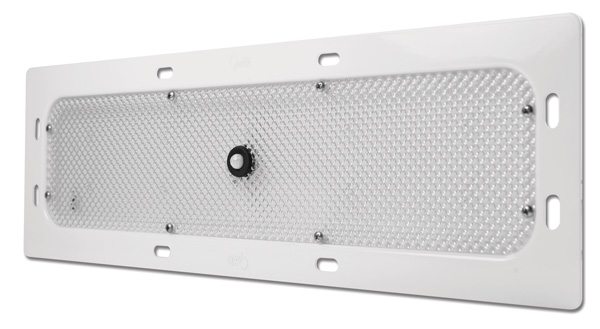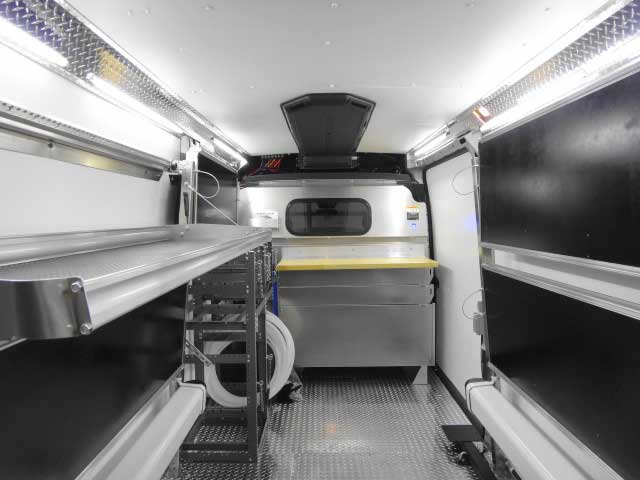 Generator solutions for engine-off HVAC
Custom-engineered generator packages for engine-off HVAC cooling & heating





Cicioni's hitch-mounted, swing-arm generator solution
This combination has been custom-designed and professionally engineered by Cicioni Commercial Vehicle HVAC to be the ideal hitch-mounted, engine-off, power solution for Ford Transit, MB Sprinter, RAM ProMaster, GMC Savana, Chevy Express, Freightliner Sprinter, and Nissan NV cargo vehicles.
The rear-mounted generator is enclosed in a metal housing to help protect it from the elements and prying eyes. With the pull of a pin, it can swing out of the way, so the vehicle's barn doors can be easily opened for rear access. LED lighting and reflectors complete the look and make it safe.
Ideal for applications such as:
Animal transport
Show animal transport
Flower delivery vehicles
Other delivery vehicles with perishable cargo
Work vehicles for businesses such as:

Electricians
Telecommunications
Construction
Maintenance
Other industries who must have workers in the field year-round, hot or cold Cicioni is an authorized dealer for Cummins Onan portable generator products.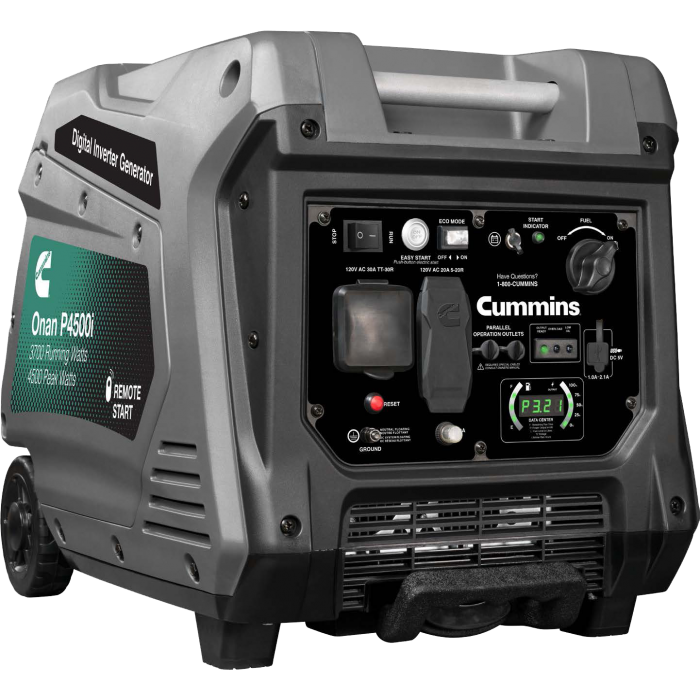 Fits in our mounted swing-arm box!
4500 Watt Digital Inverter Gasoline Portable Generator
3700 Running Watts and 4500 Peak Watts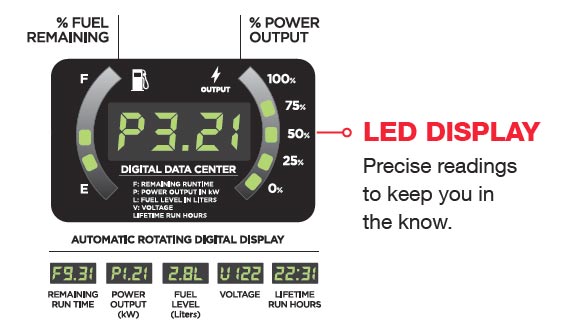 • PUSH BUTTON & REMOTE START
Pull cord backup
• QUIET & DURABLE
Double-insulated
• PARALLEL CAPABLE
Capable of paralleling with another P4500 inverter generator
• FUEL EFFICIENT
3.4 gallon fuel tank that runs 18 hours at 25% load
We use the Honda EU3000is for many of our generator applications.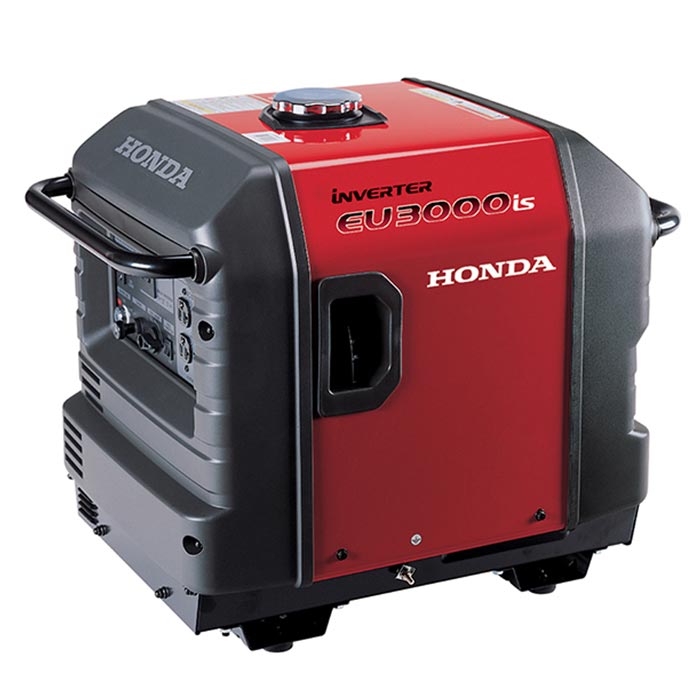 Fits in our mounted swing-arm box!
3000 watts, 120V
Super quiet
Convenient electric start
Fuel efficient - up to 20 hrs on 3.4 gal of gas
Inverter - provides stable power for computers, electronics, and more

Mase generators are the choice for heavy-duty power in large applications.
Need more power?
Now offering MASE generators for commercial solutions

Some vehicle owners may have demanding shore power requirements that go beyond our traditional generator offerings.
When you need more power, we now offer commercial-grade, high-power Mase generators!
Since being founded in 1970, Mase Generators has engineered a growing line of heavy duty generators for a range of applications. We will find the right make and model to meet your requirements.
We invite you to contact Giuseppe Fava at Mase Generators (email fava@masenorthamerica.com or call 1-754-703-5153) for a recommendation on a Mase generator that will meet your specifications! Be sure to mention Cicioni Commercial Vehicle HVAC. In the Northeast United States, you can work with Cicioni for discounted installation. For other parts of the nation, Giuseppe will have a recommendation.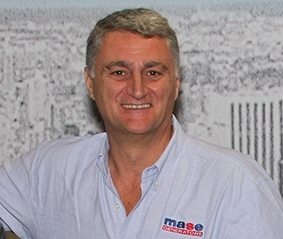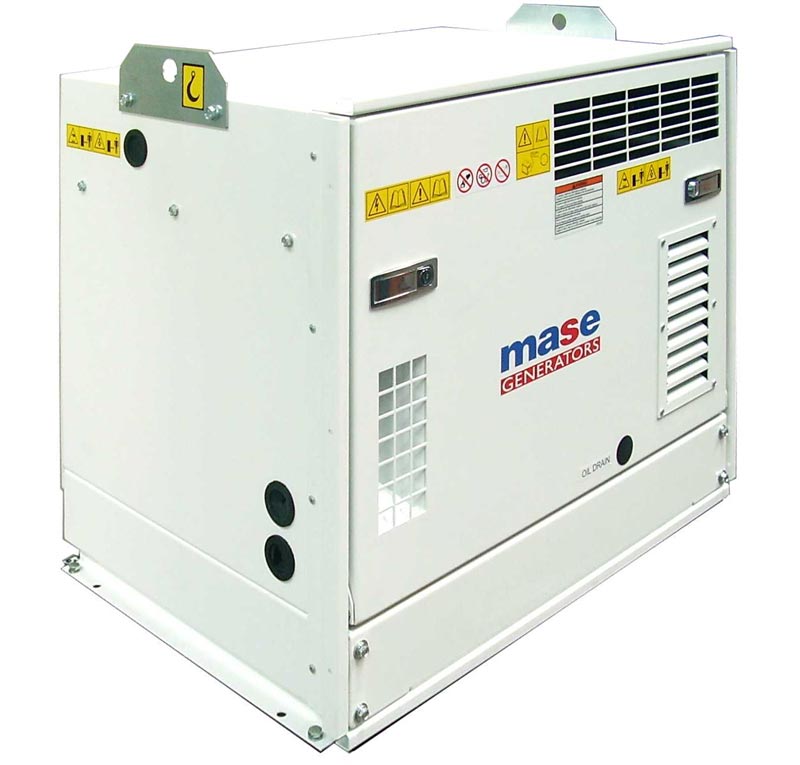 Hz: 60
Max power single-phase range (KW): 6
Cooling: Air
Frame: Soundproof
Fuel: Gasoline
Engine: Honda
RPM: 3600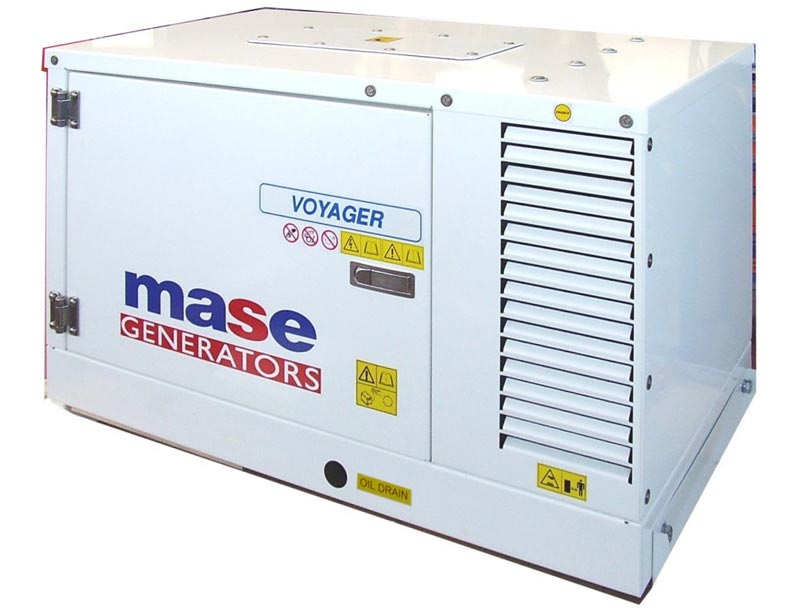 Hz

: 60

Max power single-phase range (KW)

: 7.1

Cooling

: Water

Frame

: Soundproof

Fuel

: Diesel

Engine

: Kubota

RPM

: 3600
Vehicle Drop-off Information
FREE AIRPORT TRANSPORT
We offer free transportation to PHL, EWR, ABE, AVP, and MDT. Most clients report flights into Philadelphia are very reasonably priced.
Dropping off a vehicle? We'll take you to the airport afterwards so you can get home.
Picking up your completed vehicle? We'll pick you up at the airport and drive you to our Hazleton, PA, facility.
HOTELS
We have a special rate with the Comfort Inn and Fairfield Marriot in Hazleton. Contact us! We will also provide transportation to and from the hotel.
VEHICLE RENTAL
We offer transportation to and from our local Enterprise vehicle rental location.
TRANSPORT COMPANY
Ask your dealer for a recommendation on a reputable transport dealer.
GMC Savana Installation
This GMC Savana started its life as a U-Haul vehicle and has now been fitted out for usage as a pet transport vehicle. Upfits performed by Cicioni include HVAC system, ventilation fan, LED lighting, wall and roof liner, waterproof flooring, and steelplate details. We improved the existing vehicle partition: to allow for driver visibility to the rear, we custom cut a square opening and installed a clear Lexan window; and to improve ventilation and sound travel, we had more than 100 round openings laser cut, machined to make it safe to the touch, and painted to match.

Click/touch the following image to view the vehicle's interior.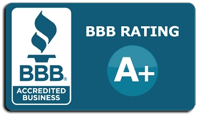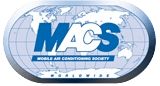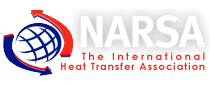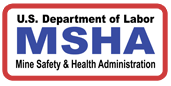 Service and Dealer Network
Service and Dealer Network Company Check – ACH Wire Transfer
We are a FULLY INSURED corporation.